Movie Theatre Cabin Rentals in the Smoky Mountains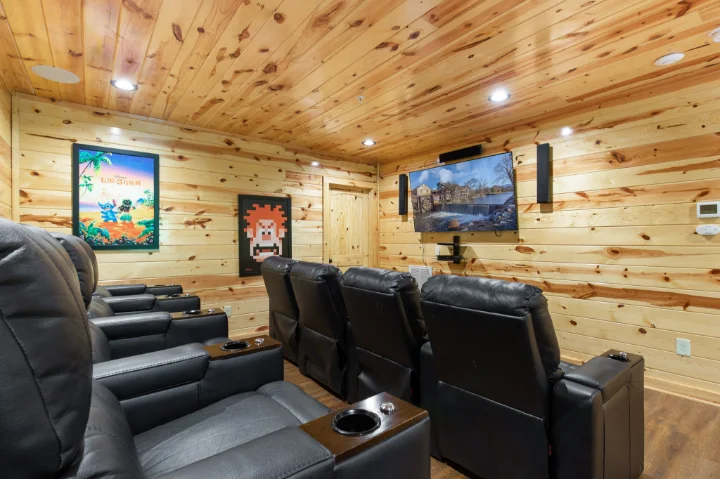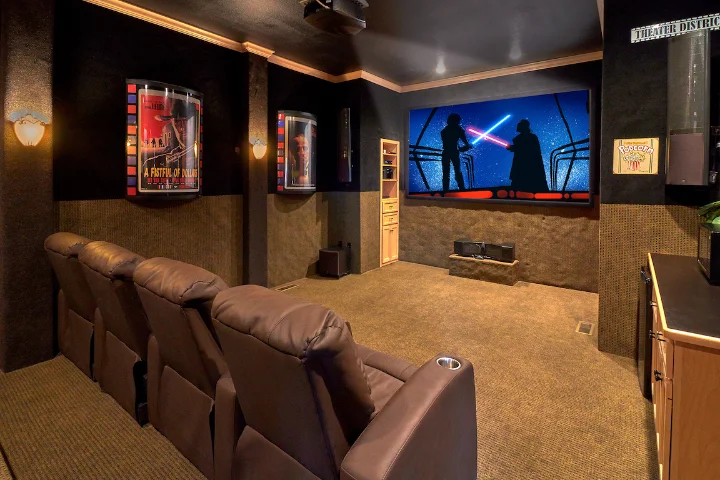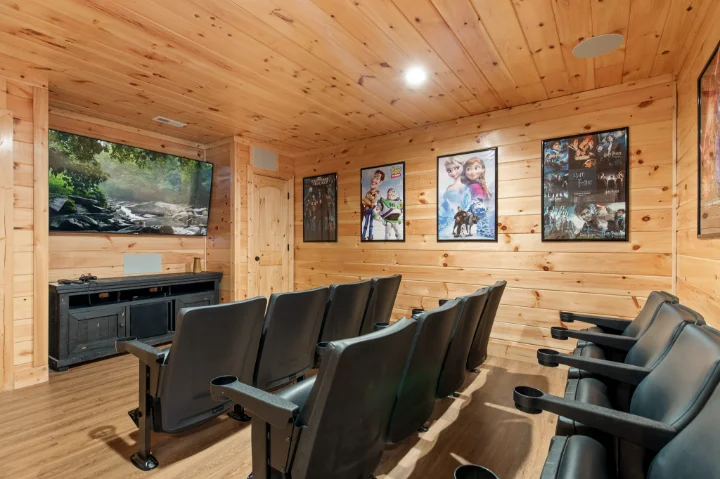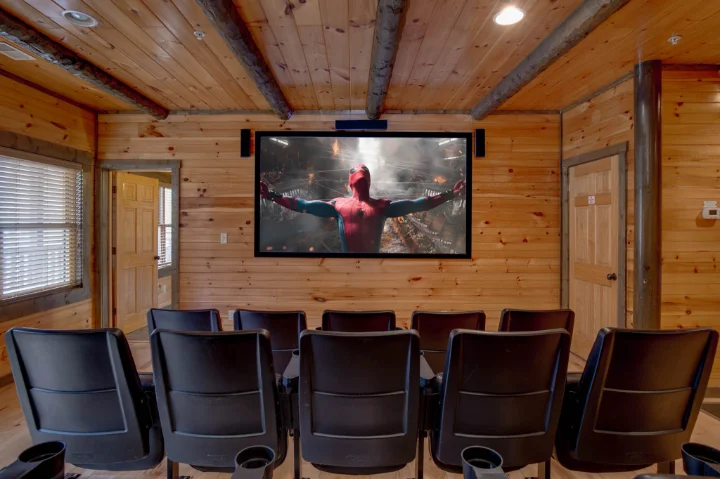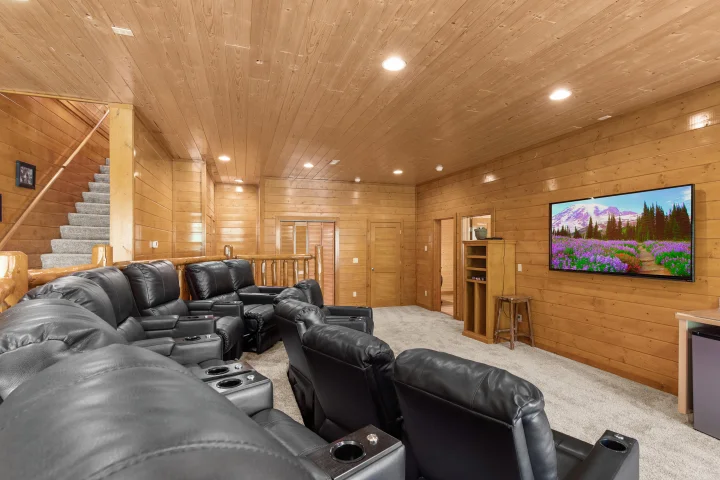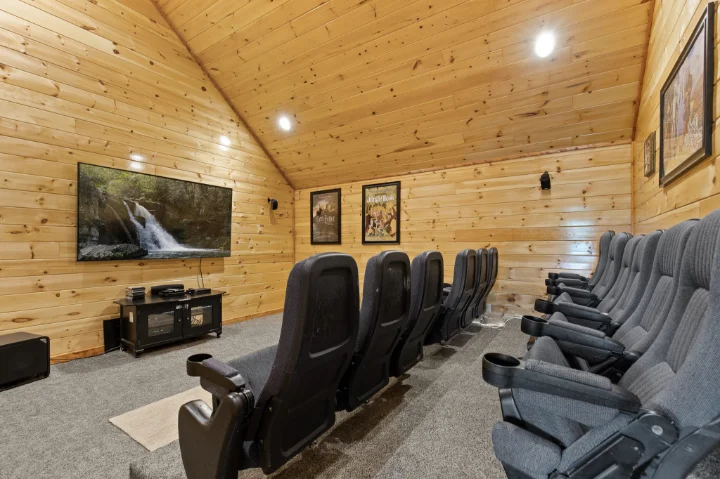 Cabins with a Movie Theatre in the Smokies
Imagine your perfect mountain retreat in the heart of the Smoky Mountains, where you can escape the hustle and bustle of daily life and unwind in a cozy cabin surrounded by nature's beauty. Now, take that dream one step further by renting a cabin equipped with its very own movie theatre. These cabins, which are tucked away in the breathtaking scenery, provide a special fusion of rustic charm and contemporary luxury. Picture yourself sinking into plush leather seats, popcorn in hand, as you and your loved ones prepare for a cinematic adventure right in your own private screening room. Whether it's a family movie night or a romantic evening for two, a cabin with a movie theatre promises unforgettable moments and a touch of Hollywood magic in the tranquil Smoky Mountains.
Whether you're indulging in the latest blockbuster releases or immersing yourself in timeless cinematic classics, this unique amenity elevates the entertainment and relaxation aspects of your mountain retreat. With a private theater setup, you can enjoy uninterrupted entertainment, making it an excellent choice for those
rainy days activities
when outdoor adventures may be limited.
Having a movie theater right in your cabin provides the perfect setting for unwinding and unwavering comfort during your well-deserved vacation. A movie theater within your cabin offers you precisely that - a cozy space to relax and rejuvenate during your well-deserved vacation. Reserve your movie theater cabin today with Jackson Mountain Rentals!
Additional Information
Advantages of a Movie Theater
Entertainment On-Demand
Weather-Resistant
Cost-Efficient Activity
Convenience
Bonding Time
Flexibility

Smoky Mountain Cabin Rentals with a Movie Theatre