Game Room Cabin Rentals in the Smoky Mountains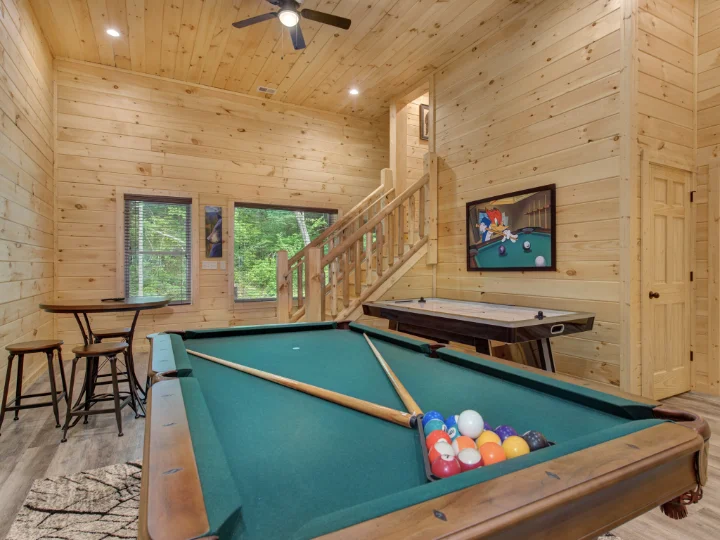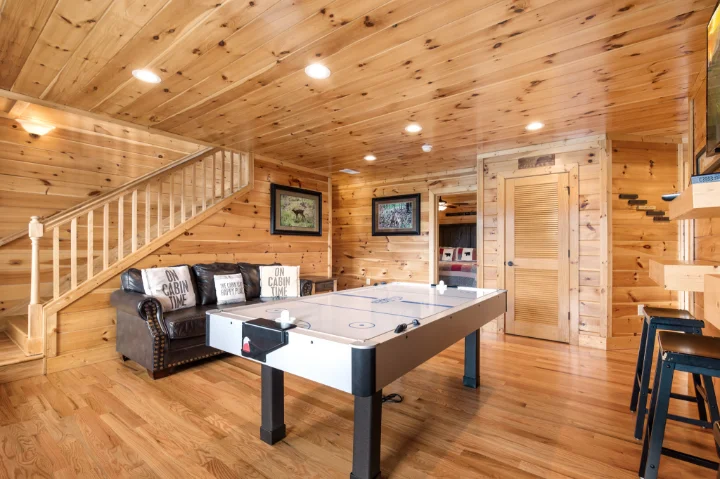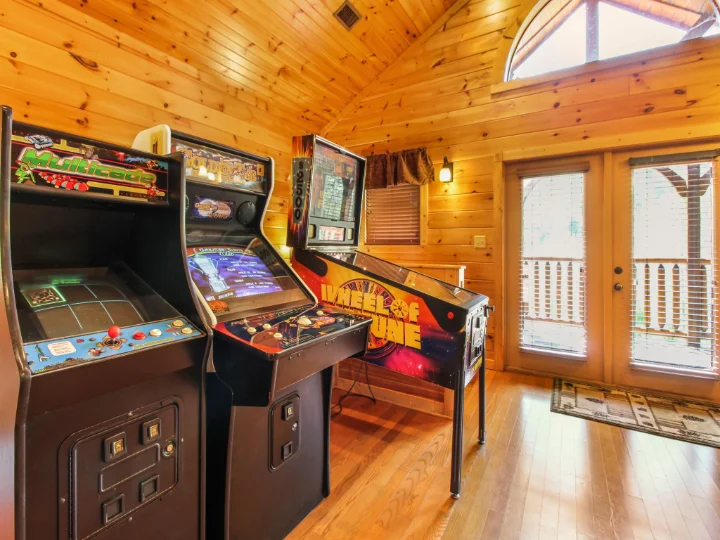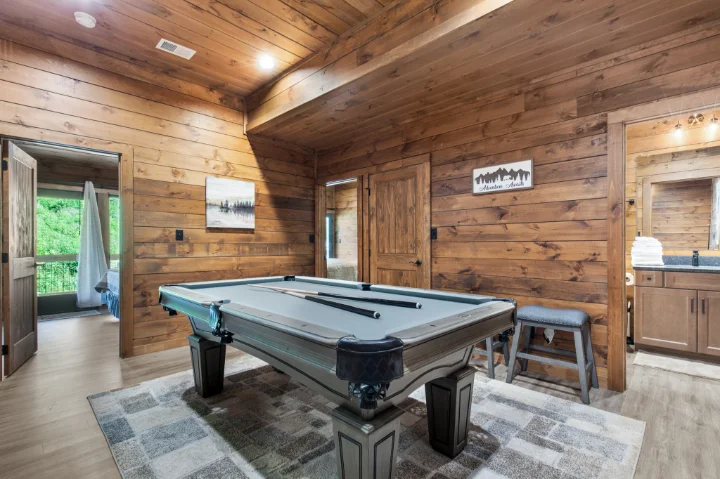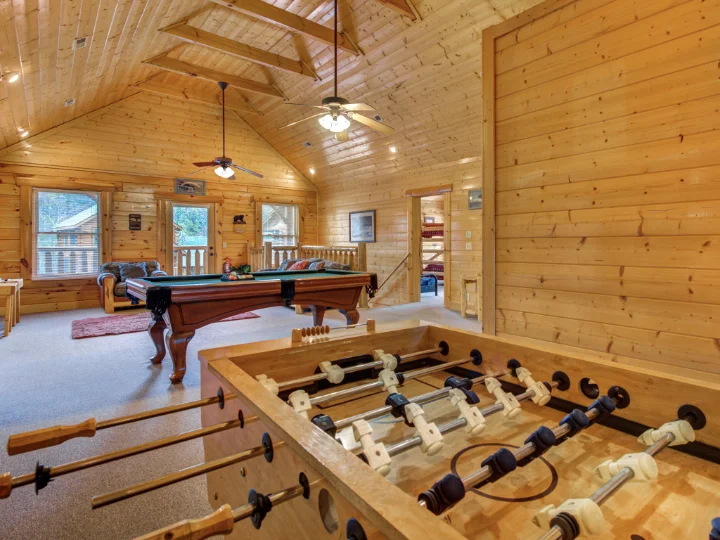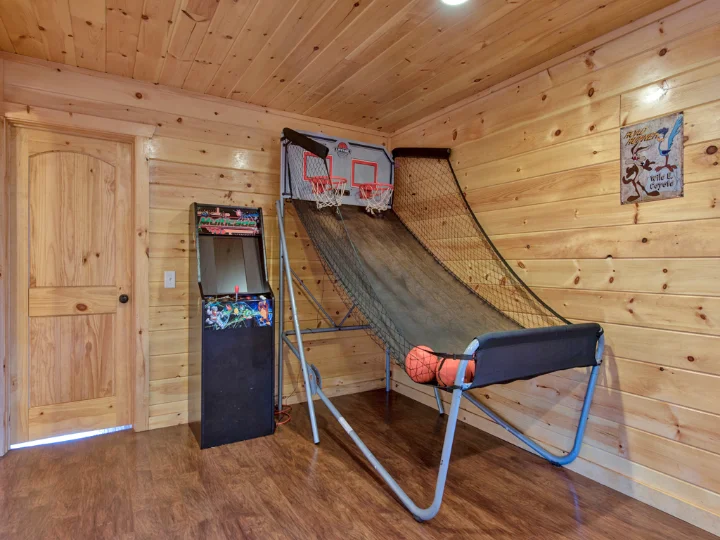 Cabins with a Game Room in the Smokies
Renting a cabin with a game room with Jackson Mountain Rentals is an experience that guarantees countless moments of enjoyment and relaxation while being tucked away in the center of the magnificent Smoky Mountains. A game room is a haven for both adults and children alike, boasting an impressive selection of activities to enjoy. From competitive rounds of pool on well-maintained tables to nostalgic trips down memory lane with classic arcade games, these cabins provided a wide range of choices to keep guests entertained. For those who prefer board games or want to work on their slam dunks, a basketball hoop may also be available.
Renting a cabin with a game room by
Jackson Mountain Rentals
is not just about the games; it's about embracing the true spirit of mountain living. After a day of adventure, whether it's
hiking through the lush forests
or
exploring the nearby attractions
, there's nothing quite like unwinding in a cozy cabin with your friends and family. These game room add an extra layer of delight to your experience, allowing your group to bond over friendly competition or simply relax with a board game by the warm glow of the fireplace. So, whether you're sinking that winning shot in a game of pool or savoring the joy of a leisurely evening playing board games, renting a cabin with a game room through Jackson Mountain Rentals promises a vacation filled with both adventure and blissful relaxation.
Additional Information
Offers supplementary in-house amusement.
Ideal for large gatherings, providing enjoyment for all.
Appeals to individuals of all ages and varying skill levels.
Elevates your overall enjoyment within the comfort of your own residence.

Smoky Mountain Cabin Rentals with a Game Room